INTRODUCING OUR


FOUNDATIONS PROGRAMME
Only 5 places available every month
"Building a healthier you"
Join our Foundations Programme today "
We pride ourselves on being the most friendly, welcoming and inclusive studio you'll find for people who hate the idea of big, impersonal gyms filled with complicated equipment and posers training in front of mirrors. For the last 10 years we've been providing a supportive, passionate community for men and women. We've helped them to unlock their potential and FEEL healthy, LOOK healthy and BE healthy with fun, like minded people.  We'd love the opportunity to do the same for you.
Unique Results is for you if you:
want to make a change to how you look and feel
want to have loads more energy to get the most out of life
have tried exercise and diets in the past and have given up or they haven't worked
are uncomfortable or unconfident going into big impersonal gyms
you recognise you need expert help & guidance to get you where you want to be
you want to have fun and make friends as well as just exercise
The UR Foundations Programme costs just £249 and is an introduction to what it's like to be a full member
Here's what's included:
​4 targeted hours of 1 to 1 personal attention with our caring coaches
​Full health and Fitness MOT
Goal Setting
Functional Movement Screen
Teaching you some basic movements
Most of our members aren't used to exercising regularly when they join us, so they've got no idea what they're capable of. Some of them may have concerns around medical conditions or injuries they've had in the past.
Some need a bit of extra help at the start of their journey with us and thats why we've created the Unique Results Foundations Programme which is the way every new member is introduced into our studio.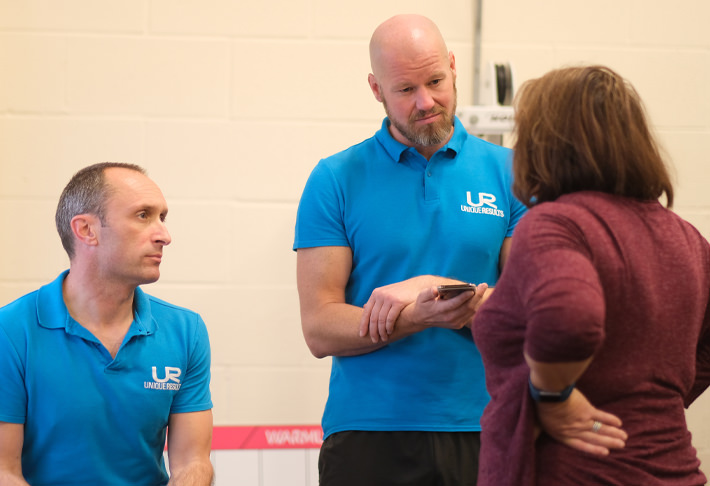 Foundation 1
Getting To Know You
We will sit down with you to discuss where you are now, your medical and exercise history and take some basic measurements to help us move forward. We will also find out what you want from your time with us.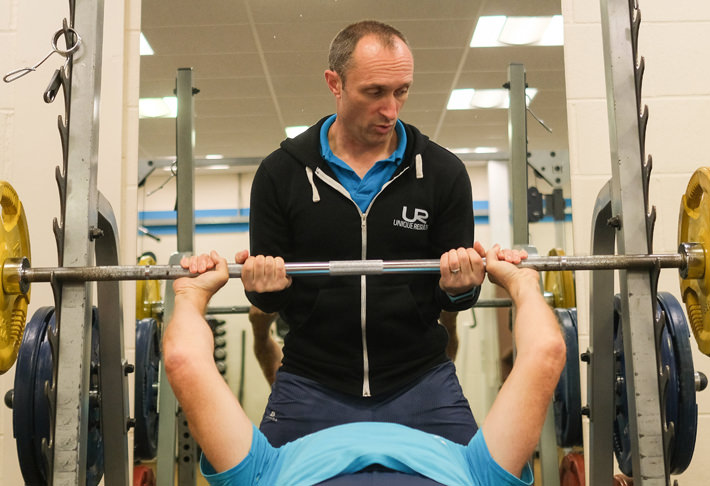 Foundation 2
Goal Setting & Moving
We will discuss in more detail your goals and what is most important to you to achieve through your training. We will also do a few low intensity physical assessments to benchmark where you are starting from.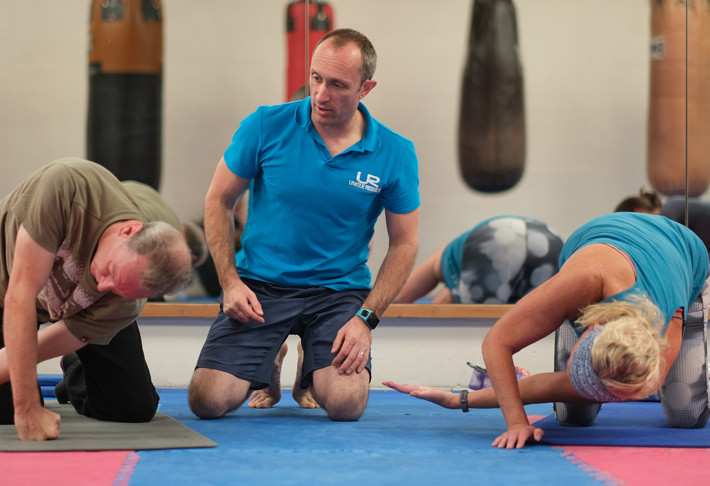 Foundation 3
Movement & Cardio
We will take you through a simple, low intensity movement screen to see where we can help you most and you'll complete a 10 minute cardio test at a level that is suited to you.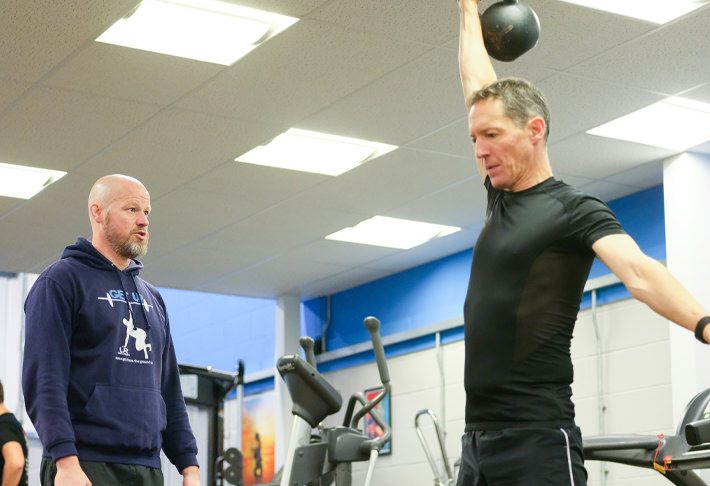 Foundation 4
Introduction To Training
We will show you how to perform some of the basic (but fundamental) movements that you will be using with us. We will introduce you to our training principles and you will experience your first training session with us.
Frequently Asked Questions
How long does the programme take to complete?
Depending on your availability the programme will take 2-4 weeks to complete.
How much does the Foundation Programme cost?
The programme costs £249.00.
Am I tied to a contract?
​No, once you've completed the programme you can choose to move onto one of our memberships or walk away (we hope you'll stay!)
What happens once I have completed the programme?
​Once you have completed the programme we have two different membership levels for you to chose from depending on the type of training you want, level of support and coaching you require. Our memberships start from £154 per month.
What are your opening hours?
​Monday to Thursday – 6am to 2pm and 5pm to 9.30pm. Friday – 6am to 2pm and 5pm to 7.30pm. Saturday – 6am to 2pm. Sunday – 8am to 12 noon.
When can I have my 1-2-1 session?
​Depending upon availability 1-2-1 sessions can be taken during the day, evening and weekends (any time we're open).
What kind of classes do you offer?
We have over 30 small group classes per week which include Spinning, Pilates, Kettlebells, Purestretch, Circuit Training, Boxing, Pure Movement and Pure Strength (our semi-private classes available on the Pure membership).